We got fed up seeing "American" flags with "Made in China" labels, so we decided to try making our own handcrafted wooden flags with entirely American produced materials. Little did we know what that simple idea would turn into. In a quest to bring the red white and blue back home, we quickly ended up delivering true American pride back into the homes of thousands of patriots who agreed: American flags deserve better. We made a promise to ourselves and our family of customers, that our flags will always be cutting edge, one of a kind, 100% American made, down to the paint and steel staples-- that we would always stay true to the American dream, the values this country was founded on, and that they're worth fighting for.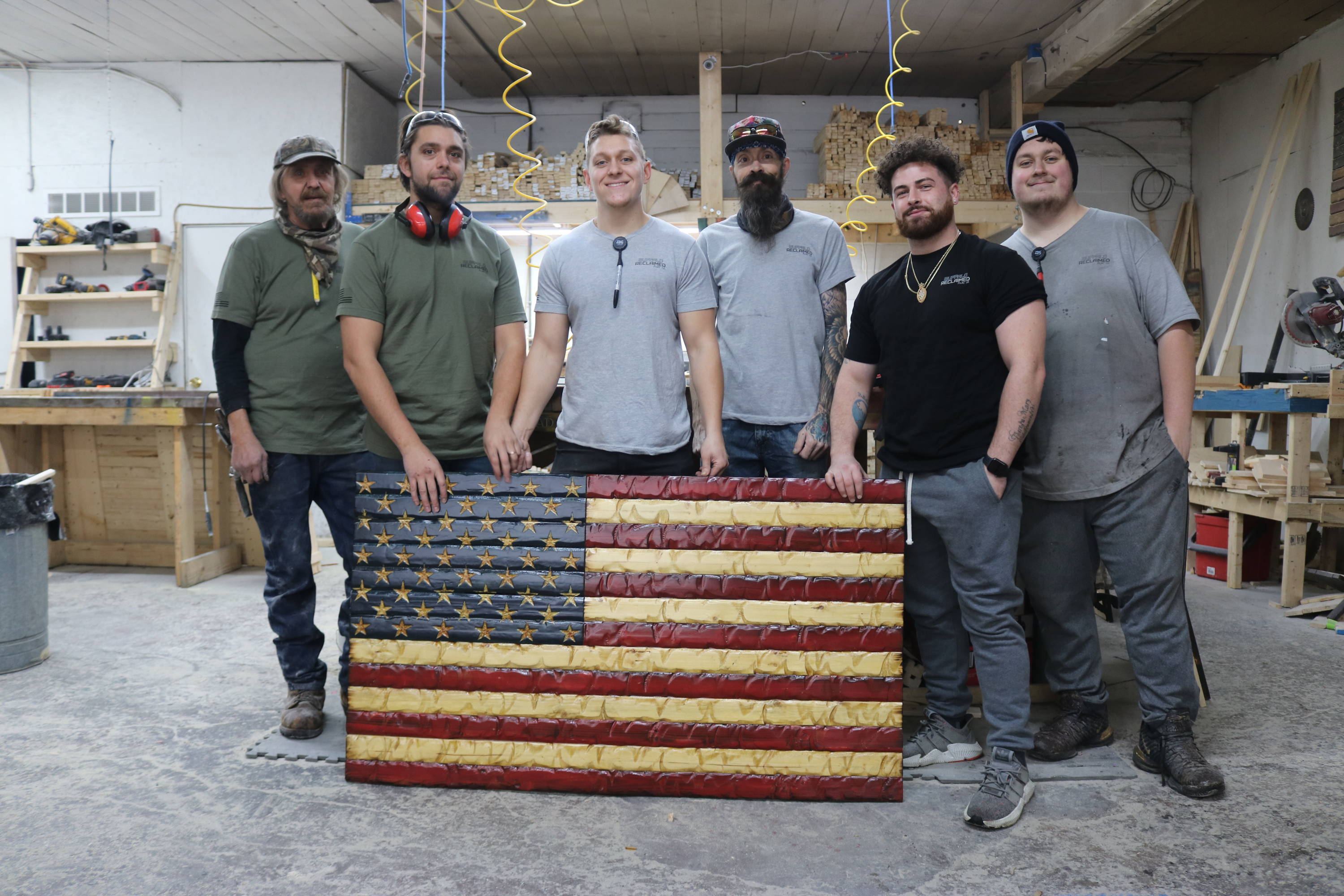 We're proud to be 100% Family owned and operated. In the beginning, it was just Tom (3rd from left) and his dream. When more and more patriots ordered flags and decided to be part the journey to restore American pride, Tom needed help. Soon enough, he hired his entire family-- his father, brother, and cousins all joined in to bring our flag back to American soil, and into the homes of every patriot abroad.
---
Cutting Edge Craftsmanship

Our Flags are 100% American made. This begins with our wood, authentic American sourced pine lumber. We have a one of a kind hybrid production process, with completey hand carved stripes, handcrafted to ensure pristine results every time. Every flag is truly one of a kind, with intricate, unparralled levels of detail. Perfect to hang above your fireplace, or with weather proof coating, your flag will be ready to display proudly above your barn door.
---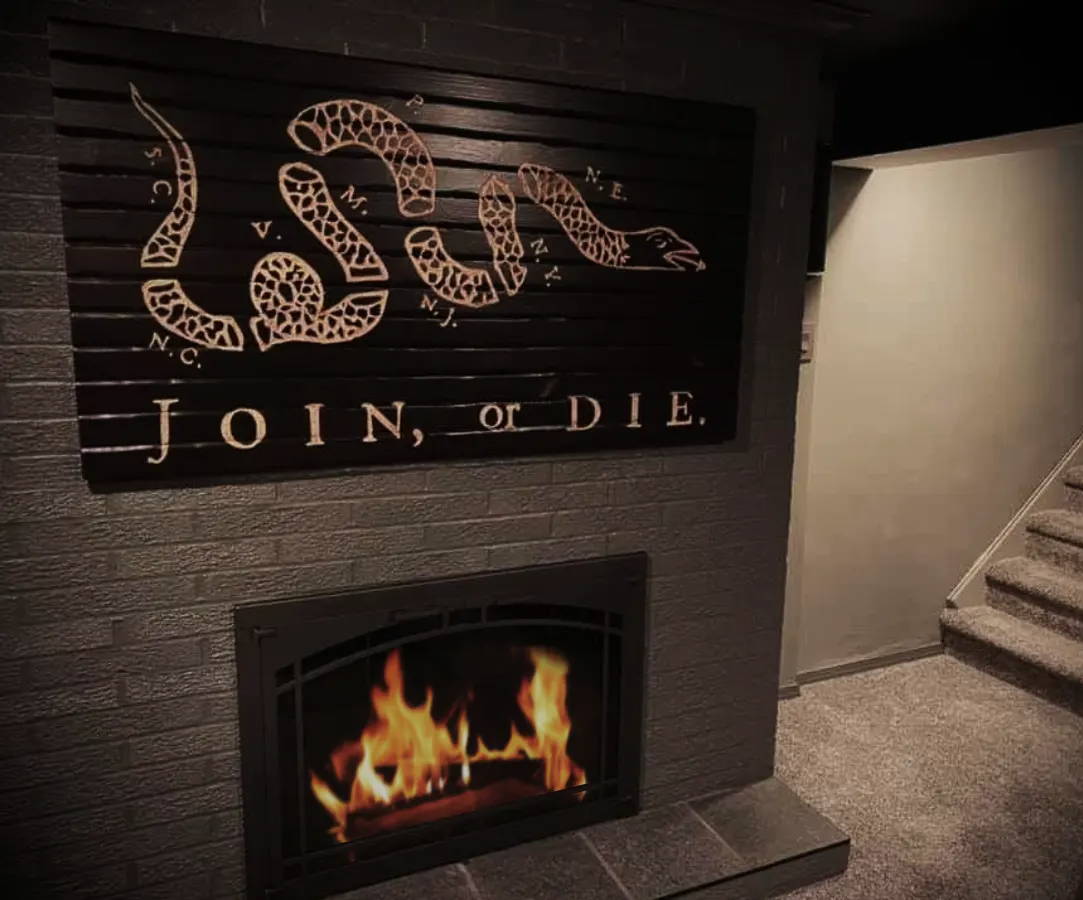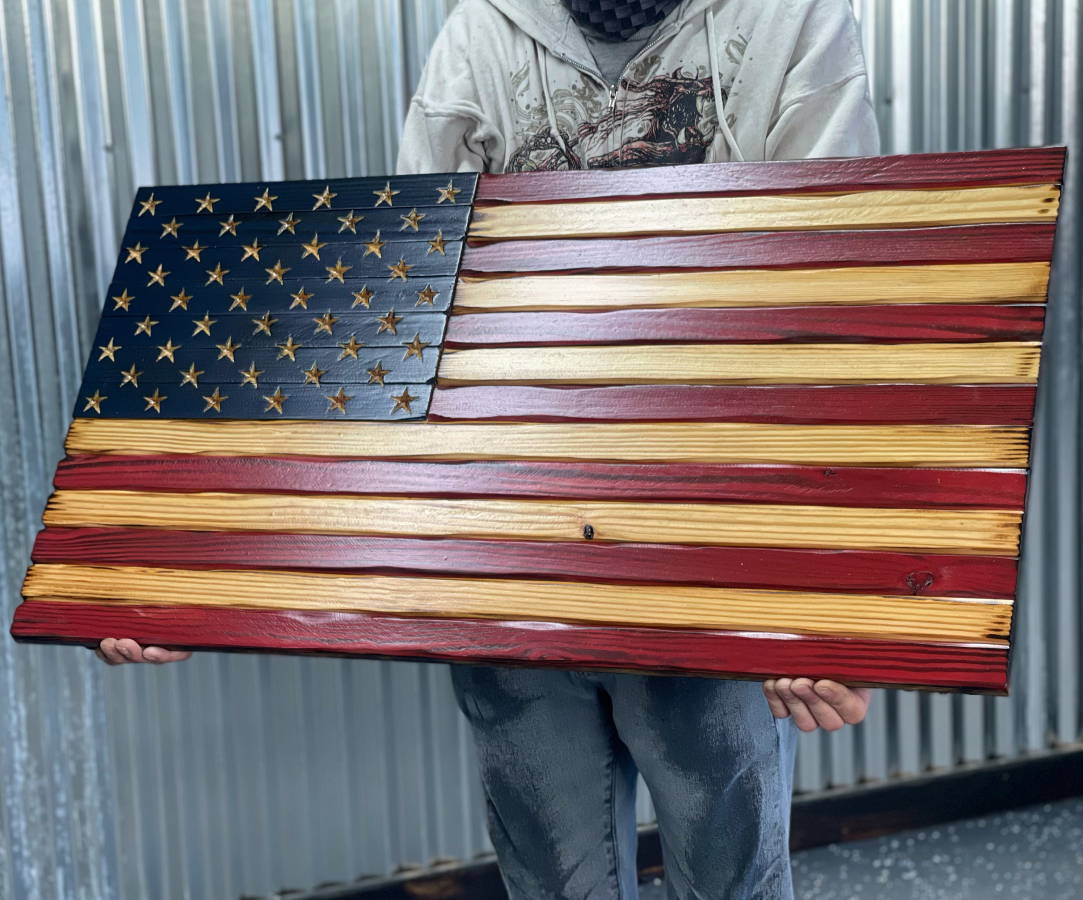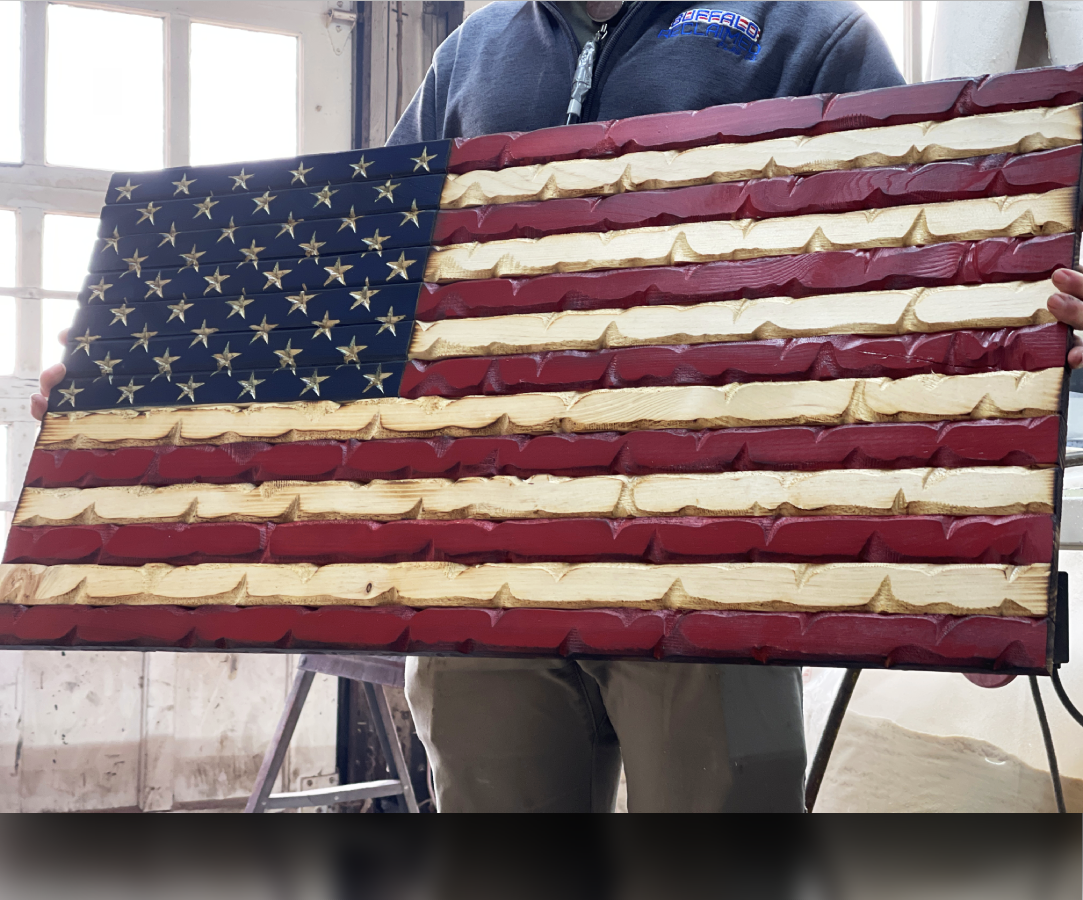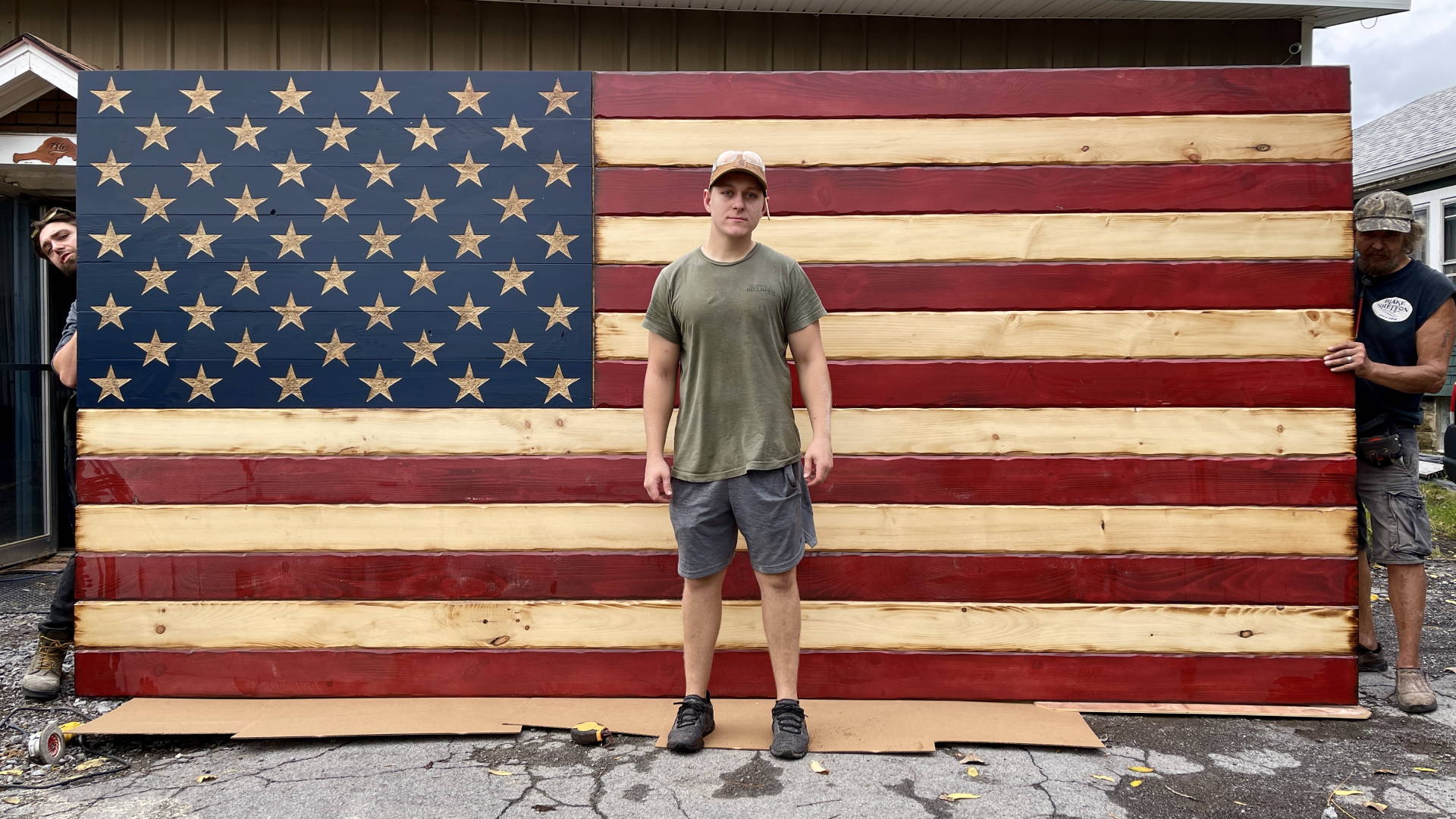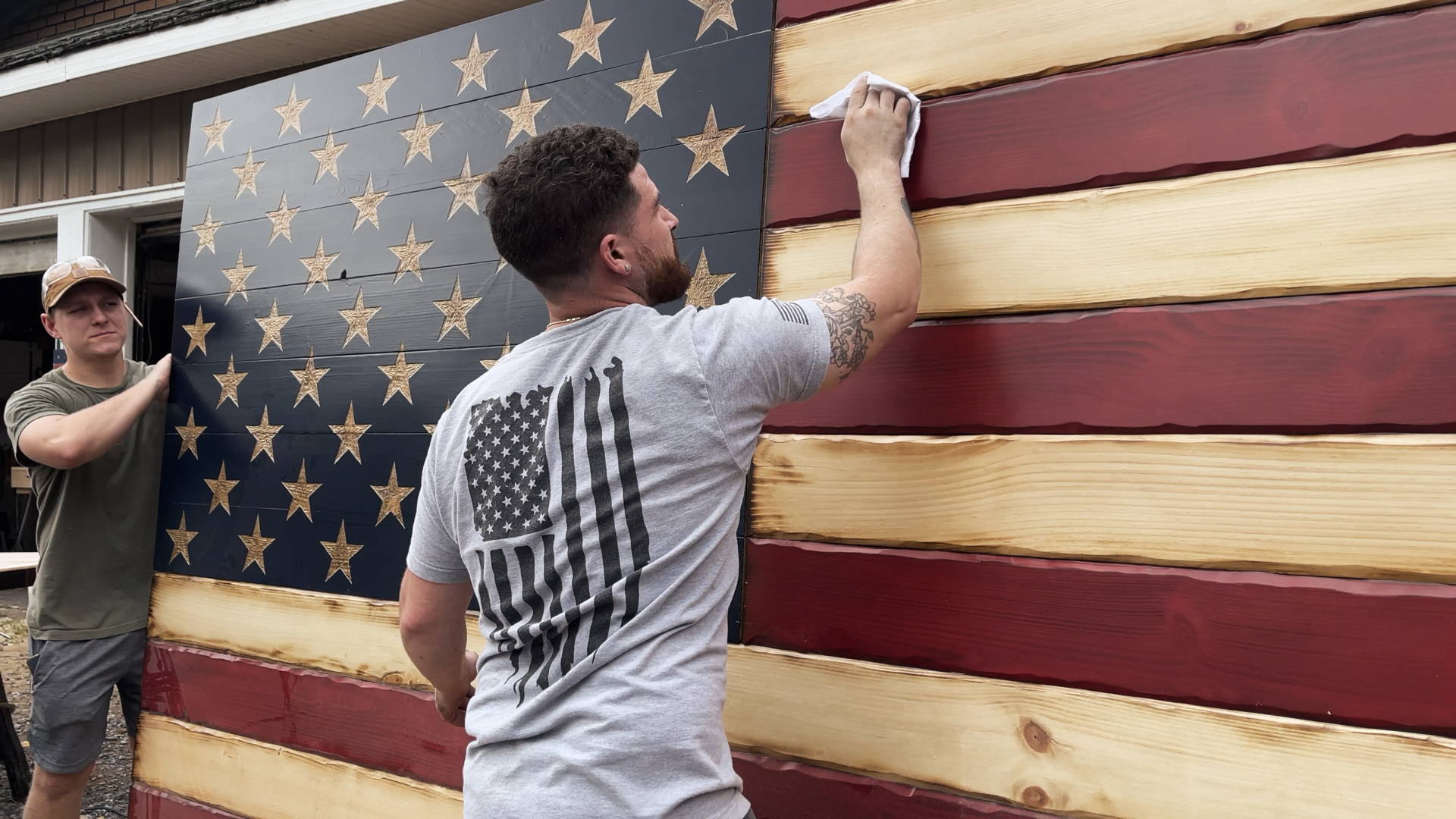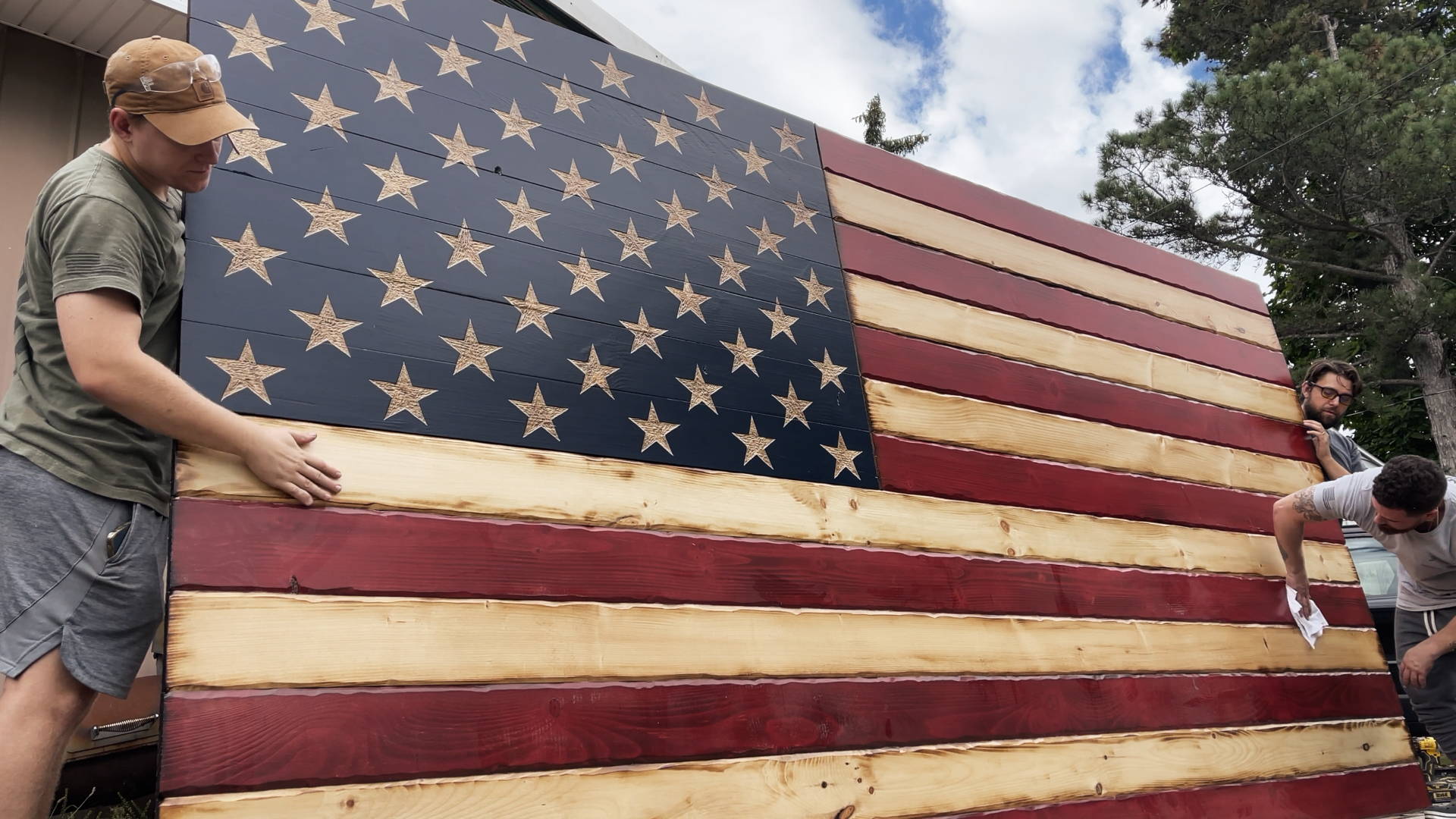 We recently produced our biggest flag yet, at 14' x 7' feet. It was truly a sight to behold. As we put our blood sweat and tears into making this oversized beauty, we remembered our humble beginnings, and thought of how proud we are to have come so far, just to serve more and more patriots, in bigger and better ways. The monster sized flag took weeks to complete, with all hands on deck. The result made it all the more worth it. It now resides proudly on display on it's owner's property in rural California.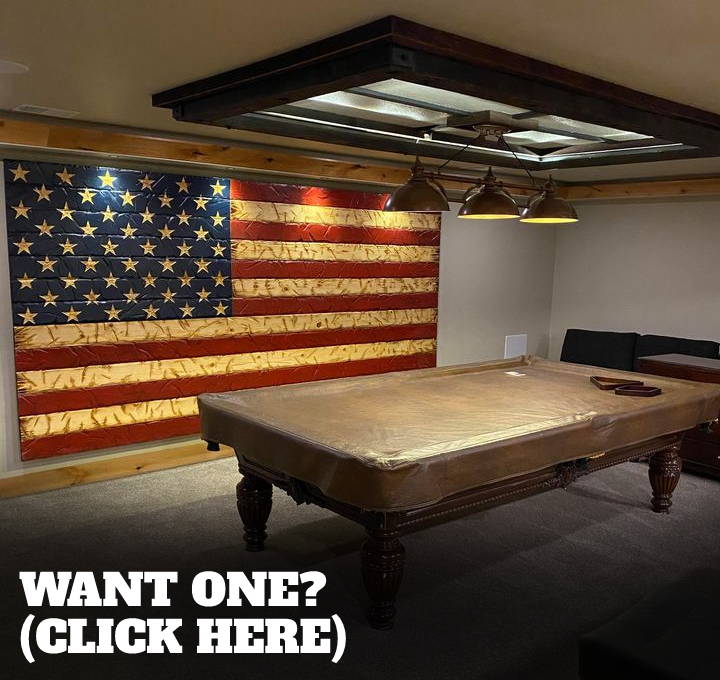 ---
We hope you'll consider joining us in our journey to restore American pride. We make these flags with a deep passion for our country, and a desire to celebrate and protect the values we hold so dearly, one flag at a time.